Sugar Snap Pea Salad With Basil–wrapped Prosciutto And Ricotta Salata
---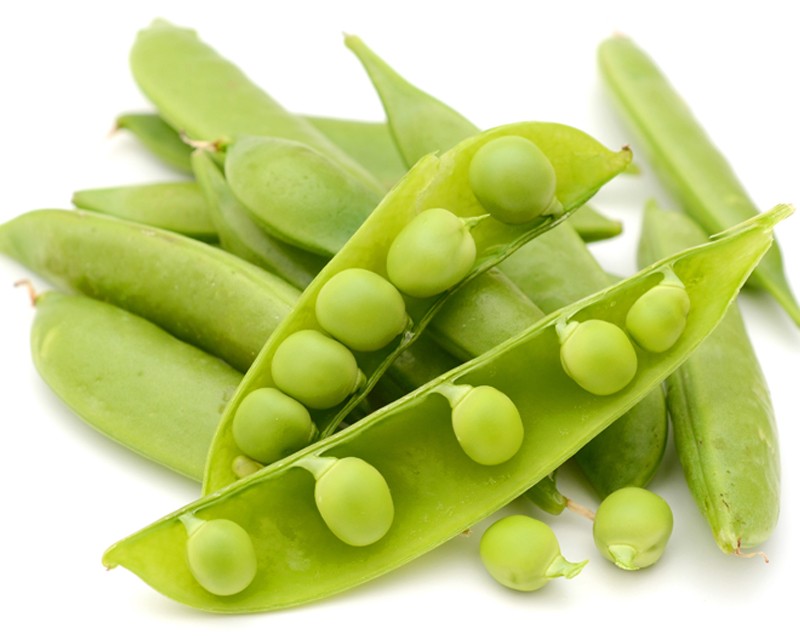 ---
Prepare prawns to grill:
16 jumbo fresh prawns, peeled, deveined, tail fin left on
16 basil leaves
16 slices of prosciutto
3 tbsp. extra virgin olive oil
16 wooden skewers
Prepare grill.  Soak wooden skewers in cold water at least 2 hours before preparing.
Place a slice of proscuitto on a work surface; place a basil leave on top of proscuitto, place shrimp in center and wrap proscuitto slice around shrimp.  Skewer shrimp, on both ends, to form a curve.  Repeat process, cover with plastic wrap, refrigerate until grilling.
Brush proscuitto-wrapped shrimp all over with olive oil.  Put on grill and cook, turning frequently until proscuitto is brown and crisp.  Arrange around snap peas on platter with lemon slices and fresh basil.
Sugar snap pea salad
1 lb. sugar snap peas
4 tbsp. extra-virgin olive oil
1 tsp. finely grated lemon zest
1 ½ tbsp, fresh lemon juice
3 tbsp. finely chopped mint
Salt and freshly ground pepper
Blanche snap peas in saucepan of boiling salted water until tender-crisp.  About 1 minute.  Drain and plunge into ice bath.  Pat snaps dry.  In medium bowl, whisk olive oil, lemon zest, lemon juice and mint.  Add the sugar snap peas and toss, season with salt and pepper.  Arrange in center of a platter, arrange shrimp around sugar snap peas and crumble ricotta salata on top.  Serve immediately.